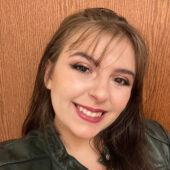 Dianna LaTerra
Class of 2023
Dianna LaTerra ('23) is a Sociology and Psychology double major with a Spanish minor. As a sophomore, her time in the department has just begun, but she is excited to pursue studies in equity, social movements, and social development. Dianna is a Magnolia Scholar and an Outreach Chair of First-in-Flight, a student organization for first-generation college students. As a musician and dancer, she is also involved on campus with the newly-founded Socially Engaged Artist Collective and Kappa Kappa Psi. This summer, she is planning to intern with StandUp-SpeakOut, NC, a nonprofit organization focused on providing holistic art therapy to domestic abuse survivors.

---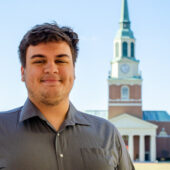 Chris Cates
Class of 2022
Chris Cates ('22) is a Sociology and Theatre double major and Dance minor. His interests, research, and activism include the areas of abolition, black feminism, queer of color theory, race & performance, gender & sexuality & performance, and settler colonialism. He is currently working on Dr. Hana Brown's research project on immigrant rights organizations and racial inequality in the United States. He is also working on Dr. Brittany Battle's co-project, with the Wake Forest Law School, Housing Justice Now, and Winston Salem State University, to study evictions during the Covid-19 Pandemic in order to develop public policy. Outside of Kirby you can find Chris cooped up in Scales working on a performance project of some sort. Chris is planning to apply to graduate school for performance studies or conduct research of some kind in whatever positions he can find.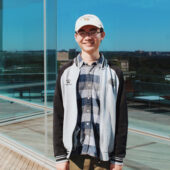 Mark Wei
Class of 2022
Mark Wei ('22) is a Sociology major and a Spanish, Statistics, and Psychology minor. His sociological interests include immigration, race and ethnicity, political sociology, and globalization. He is an RIPI undergraduate research fellow, currently working on Dr. Hana Brown's research project on immigrant rights organizations and racial inequality in the United States. This fall he will start to work as a Freshman Resident Adviser. He hopes to pursue a PhD in Sociology after graduation.

---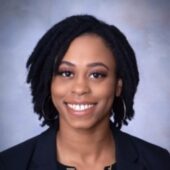 Caitlin Graham
Class of 2021
Caitlin Graham '21 is a Sociology major with a concentration in Crime & Criminal Justice with double minors in Psychology and American Ethnic Studies. A first-generation college student and Magnolia Scholar, she has been engaged in social justice activism and community engagement throughout the entirety of her time at Wake in addition to being a work-study student. Through this engagement, Caitlin has earned recognition as a Civic Scholar and as a Race, Inequality, and Policy Initiative Fellow. She has held many positions on campus, some of which include Assistant Director for Wake Alternative Break and BRANCHES facilitator. After graduation, Caitlin plans to pursue a career in social justice work and community activism.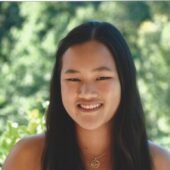 Shosi Hansen
Class of 2021
Shosi Hansen ('21) is a Sociology and Communication double major. She is pursuing all three concentrations offered by the department. Through her various studies, she has come to be particularly interested in medical sociology, media studies, and social inequality pertaining to gender, race, and socioeconomic status.  During her time at Wake Shosi has served as a ZSR Ambassador, a Team Lead at the Bridge, and on the Wake Forest Honor & Ethics Council. Most recently she helped establish a Diversity, Equity, and Inclusion Committee for her sorority, Alpha Delta Pi, where she hopes to promote and foster a more inclusive environment in all Panhellenic organizations. After graduation Shosi hopes to pursue a career in marketing, consulting, or recruiting where she can use her sociological background to offer a unique and diverse perspective to the industry.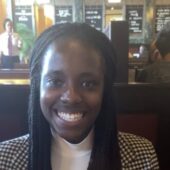 Frantasia Hill
Class of 2021
Frantasia Hill ('21) is a Sociology major with a Concentration in the Social Determinants of Health and Well-Being. Her interests include social determinants of health and health inequities, specifically those related to food insecurity. She is a Magnolia Scholar, a resident advisor, and chairperson of a new committee tasked with managing and distributing restitution funds. She has held internship positions at the Human Rights Campaign and the North Carolina Community Health Center Association. In the fall, Frantasia will begin graduate school in pursuit of a Master's Degree in Public Health.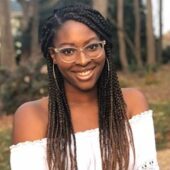 Myah Hobgood
Class of 2021
Myah Hobgood (21′) is a Sociology major with a concentration in both Crime and Criminal Justice and Social Determinants of Health and Well-Being; with a minor in Entrepreneurship. She is currently a Resident Advisor for the Davis community, Vice President and Treasurer for the Pi Omicron chapter of Delta Sigma Theta Sorority Incorporated, Supervisor at the Wake Forest Call Center, President's Aide, Vice President of the Black Student Alliance, Treasure of the National PanHellenic Council, and a member of the Equitable Accountability Workgroup; as a follow-up to the President's Commission on Race, Equity, and Community. After learning the systematic injustices facing individuals, she feels that education is a way for individuals in low socioeconomic levels to advance. She hopes to use her background in Crime and Criminal Justice and Social Determinants of Health and Well-Being to teach middle school in Houston TX with Teach for America after graduation.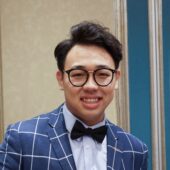 Will Zhang
Class of 2021
Will Zhang ('21) is a Sociology major and Statistics and Entrepreneurship double minor. Having developed an interest in behavioral economics and social innovations through his studies at Wake, Will decided to pursue the Business and Society concentration. Outside of his academic life, Will has served as the president of Wake Archery Club and the photo editor for Wake's yearbook; The Howler. As a member of the International Honor Society of Sociology, Alpha Kappa Delta, Will wishes to further apply his knowledge in Sociology to solving real world problems. After graduation, Will is planning to attend graduate school to pursue a Master's Degree in Public Affairs and Public Policy.